Cosmetic Company in Gujarat – Gujarat, one of the largest and most vibrant states in India, is known for its rich cultural heritage, vibrant industries, and bustling trade. When it comes to the beauty and cosmetic industry, Gujarat is home to several leading cosmetic companies that offer an extensive range of products and services to customers both nationally and internationally. With its vast industrial infrastructure, favorable business climate, and skilled workforce, Gujarat has emerged as a significant hub for cosmetic manufacturing and distribution. The state offers several advantages to cosmetic companies, including easy access to raw materials, competitive labor costs, and an extensive network of transportation and logistics.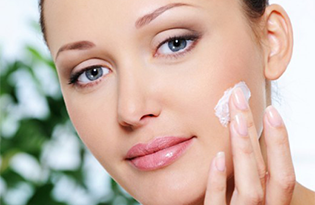 Stelon Biotech is a leading cosmetic Company in Gujarat, India. Our company has gained a reputation for producing high-quality, natural beauty products that are effective and affordable. With a focus on using natural and organic ingredients, Our products are free from harmful chemicals and are gentle on the skin. We have a team of experienced professionals who ensure that each product is formulated using the highest standards of safety and efficacy. If you want to start your business in the cosmetic industry and looking for a manufacturer for your products. So please touch with our team.
Business Growth opportunities in Gujarat For Cosmetic Industry
The cosmetic industry is a rapidly growing market that offers numerous business opportunities. With the increasing demand for beauty and personal care products, there is a lot of potential for entrepreneurs to enter this industry and create successful ventures. Here are some of the business opportunities in the cosmetic industry:
Skincare Products: Skincare products have become a necessity for people of all ages and genders. With increasing awareness about the harmful effects of pollution and stress, consumers are looking for natural and organic skincare products. Entrepreneurs can create skincare products using natural ingredients like aloe vera, tea tree oil, and honey.
Hair Care Products: Hair care products are another essential item in the cosmetic industry. Haircare products include shampoos, conditioners, hair oils, and hair masks. Entrepreneurs can create hair care products that cater to different hair types and textures.
Makeup Products: Makeup is an essential part of daily life for many people. Makeup products include lipsticks, eyeliners, mascara, and foundation. Entrepreneurs can create makeup products that cater to different skin tones and types.
Men's Grooming Products: Men's grooming products have seen a surge in demand in recent years. Men are becoming more conscious of their appearance and are looking for grooming products like beard oils, shaving creams, and aftershaves. Entrepreneurs can create men's grooming products that cater to different skin types and preferences.
Eco-Friendly Products: Eco-friendly products are in demand as consumers become more conscious of the impact of their purchases on the environment. Entrepreneurs can create eco-friendly cosmetic products using sustainable and recyclable materials.
In conclusion, the cosmetic industry offers a wide range of business opportunities for entrepreneurs. By creating innovative and high-quality products that cater to the needs and preferences of consumers, entrepreneurs can succeed in this thriving industry.
Why choose Stelon Biotech in Gujarat 
Stelon Biotech is a well-established and reputable biotech company that offers franchise opportunities in Gujarat. Here are some reasons why choosing a Stelon Biotech franchise in Gujarat can be a smart investment:
Established Brand Name: We is a well-known and established brand in the Pharma and cosmetic industry, with a reputation for quality products and services. As a Stelon Biotech franchisee, you can leverage the brand name and reputation to attract customers and build a successful business.
Innovative Products and Services: We offers a wide range of innovative and high-quality products and services. As a franchisee, you can offer these products and services to your customers, creating a competitive edge for your business.
Training and Support: We provides comprehensive training and support to its franchisees, including assistance with setting up the business, marketing, and advertising support, and ongoing training and guidance. This ensures that franchisees have the necessary tools and resources to run a successful business.
Contact us
Team – Stelon Biotech
Contact No- +91 9216300566
Email- sales.stelon@gmail.com
Address- SCF: 446, Manimajra, Sector 13, Chandigarh 160101