Top Derma Ointments in India- In recent times, the demand for derma ointments has been increasing in India. With the rise of awareness toward skincare and beauty, more and more people are looking for high quality derma products that can help them maintain healthy skin. The market is now filled with countless brands offering a wide range of derma ointments. Choosing the best product can be quite confusing for customers. In this blog we will provide an overview of some of the TOP Derma Ointments in India, helping you make an informed decision when it comes to selecting a product that suits  your needs. 
With the growing demand, there is an urgent need to provide high-quality derma products to meet the needs of Indian Markets. To meet this need, many companies have started to offer top-notch derma ointments in India. 
List of Top Derma Ointments in India 
In this blog, we will discuss some of the best ointments available in India and how they can help you achieve healthy skin. We will also discuss how these products can help you maintain skin. The availability of these products has enabled people to take better care of their skin and get relief from various skin problems.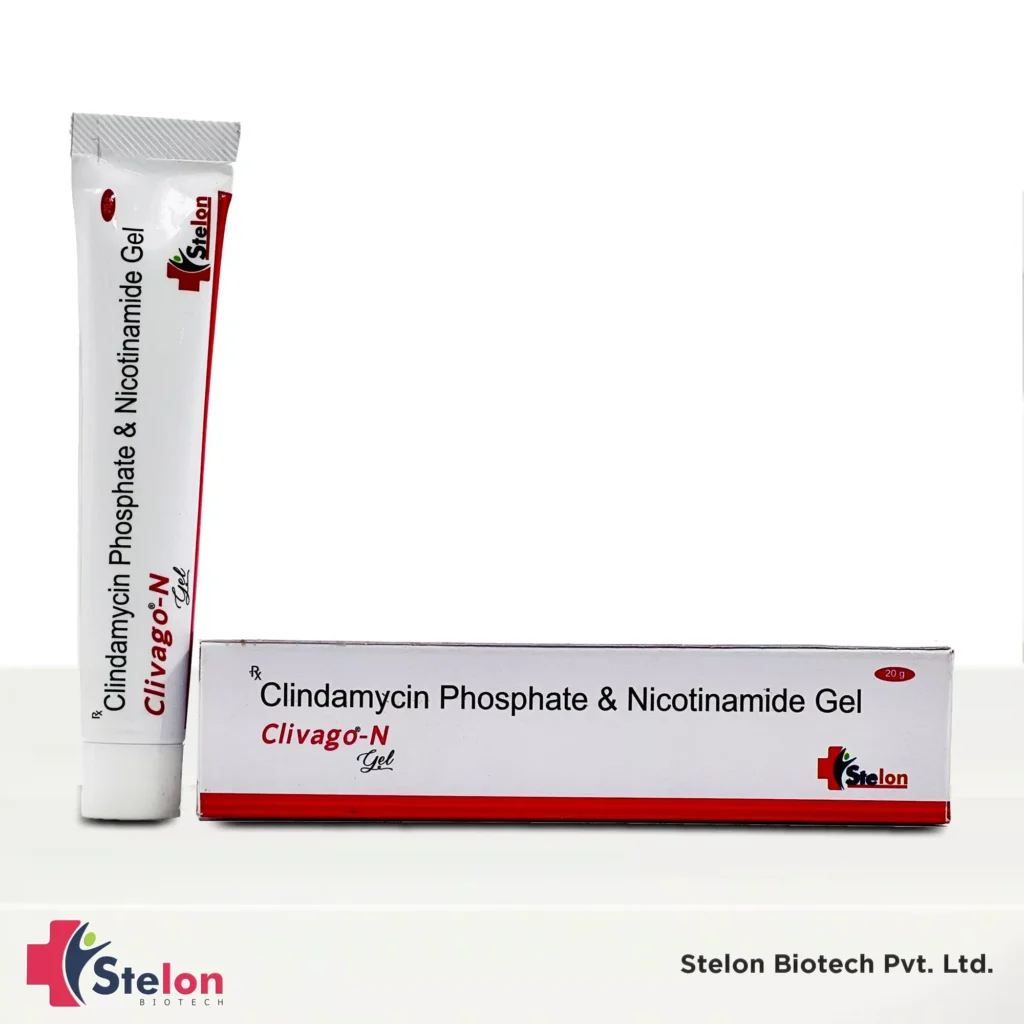 Clivagi-N Ointment contains Clindamycin 1%w/w+ nicotinamide4%w/w available in the form of gel cream. This combination ointment belongs to the class of lincomycin antibiotics that helps in the treatment of acne, bacterial infection, and scars suitable for both dry and oily skin. By destroying the bacteria responsible for generating acne and preventing additional bacterial skin infections, clindamycin application helps treat acne. A synthetic version of vitamin B3 called niacinamide promotes the fusion of fats in the skin's top layer and enhances barrier functions, making the skin hydrated. 
Benefits of Clivagi-N Ointment
Acne 
Pimples 
Black heads and white heads 
Pigmentation 
Exfoliate and hydrate skin 
CALISOR 
Calisor is a combination of CALCIPOTRIOL 50 mcg that belongs to the class of medications called antipsoriatics that helps in the treatment of psoriasis. It controls the psoriatic condition by slowing the pace of skin cell growth. The skin ailment psoriasis causes raised red spots and scaly, silvery patches to appear. Dead skin cells that appear as scaly patches typically shed silently. It is a synthetic version of vitamin D. In psoriasis, it prevents the overproduction of skin cells that would otherwise result in scales and skin patches. The most prevalent form of psoriasis, plaque psoriasis, manifests as broad red areas on the skin covered in a silvery or white scaly layer. 
ITRACHEM-OINT 
This cream is extremely effective in a wide range of superficial and deep fungal infections. Itraconazole, the medication's primary ingredient, is an antifungal that acts by blocking the synthesis of ergosterol, which is essential for the development of fungal cell membranes. Fungal cell membranes suffer as a result, which is damaging to their capacity to survive, as they guard against the leakage of cell contents and the entry of dangerous chemicals. 
Beneficial in the treatment of:
Onychomycosis of the toe nail 
Pityriasis 
Athlete's foot 
Ringworm 
Jock itch 
PovGud Ointment 
This amazing medication is intended to treat and cure skin infections that may be brought on by little scrapes, cuts, burns, or wounds. PovGud Ointment is the brand name under which it is sold at Scot Derma. Aside from improving the healing of skin wounds, surgical incisions, and pressure sores, the use of this ointment has stopped an infection from spreading. 
Benefits in the treatment of:
It helps in treating infection-causing microorganisms.
Skin infections.
Burns.
Wound infection.
Minor cuts.
Elorax Ointment
For a greater glow, moisturizing the skin is one of the most key aspects in the routine. The Aloe Vera + Vitamin A + Vitamin E Cream from Cosmoderma helps to retain the skin's luster in addition to moisturizing it. Because all of the ingredients are natural, they will further improve the skin's appearance by minimizing wrinkles and inflammation and, more crucially, by hydrating it in numerous ways. Aloe vera's benefits, vitamin A's ability to hydrate skin, and vitamin E's ability to nourish skin by shattering the barriers that cause dryness are all present. 
Benefits of Elorax Ointment:
Provides deep hydration.
Keeps the skiing fresh.
make the skiing glow.
Fades away the dark spots.
Reduces inflammation.
Prevents wrinkles.
Lufinom 
This cream is a combination of Luliconazole that is used in the treatment of skin infections such as jock itch, ringworm, and athlete's foot. Azole antifungals like luliconazole function by halting the spread of the fungus. An antifungal medication called luliconazole is used to treat skin infections. It functions by damaging the cell membrane of the fungi on the skin in order to kill them. This heals the skin infection you have.
Comply S Ointment 
The treatment of psoriasis and eczema is the main focus of the combo drug. Itching, swelling, skin redness, and a number of other skin disorders are also helped by the ointment. Skin spots that have eczema become scratchy, swollen, rough, and cracked. Another skin issue is psoriasis, which causes the skin to develop uneven red spots that are coated with white scale. These skin conditions typically affect the scalp, knees, elbows, and lower back. Additionally, the salicylic acid and clobetasol propionate ointment helps to treat other dry and scaly skin disorders. 
By minimizing scars, markings, blemishes, and dark circles under the eyes, GO SPOT is used to treat mild to moderate melasma in the short term. In addition to containing skin-lightening chemicals, this cream contains a mixture of three medications that can be used to treat dark spots on the skin. Melanin, a skin pigment responsible for skin darkening, is produced in less quantity as a result. You can undo this effect. Additionally, it stops the production of specific chemical messengers (prostaglandins) that lead to swollen, puffy, and red skin. The skin regenerates more quickly with vitamin A in the form of retinol. 
Indicated for the short term treatment of:
Melasma
Redness, itching, and swelling on the skin.
Scars, Marks, Blemishes, and Dark Circles under the eyes. 
Conclusion 
Skin Conditions can be quite bothersome and require the right kind of treatment. To help you find the best derma ointment for your skin condition, we bring you the list of Top Derma Ointments in India. These ointments have been carefully selected to treat various skin conditions such as acne, eczema, psoriasis, and more. These ointments have been proven to effectively treat various skin conditions and provide long term relief. We have done the research so, you don't have to.