Derma PCD Company in Tamilnadu – Invest in the best dermatology and cosmeceutical products! Increasing demand in South India provides a great pharma franchise opportunity in Chennai, Coimbatore, Madurai, Tiruchirappalli, Tiruppur, Salem, Erode, Vellore, Tirunelveli, Thoothukudi, etc. Stelon Biotech is the best Derma PCD Company in Tamil Nadu to offer a great deal of derma to distributors, suppliers, traders, stockists, etc. We are a proud ISO-certified company with over 500+ products dealing to provide great health and results.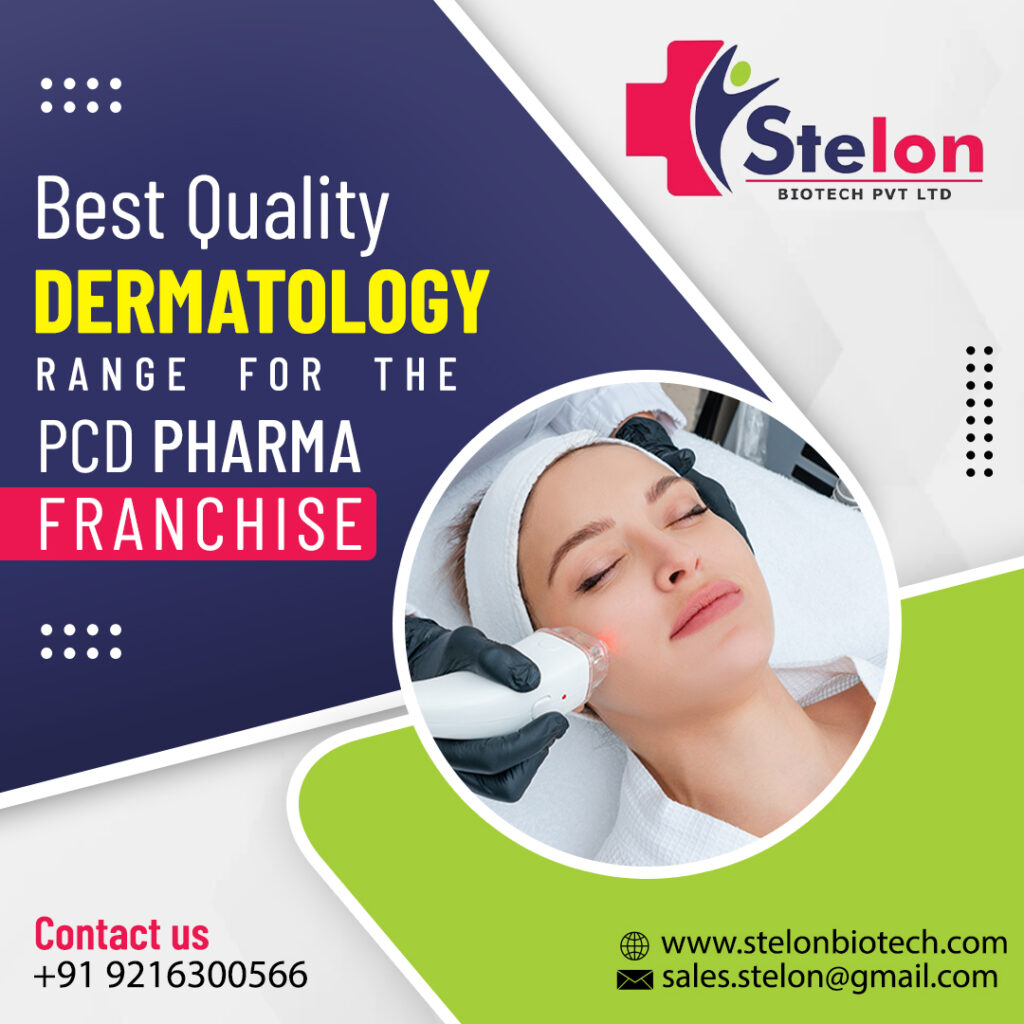 Tamil Nadu is a hub for the medical industry from across the globe. People around the world come here to take treatment. The demand for quality and effective medicine is quite high. This is the right time to start a business with the leading Derma PCD Company in Tamil Nadu – Stelon Biotech. Our experience and expertise have helped hundreds of our associates to grow and earn great profits. By being our member, you get multiple benefits of great quality, reasonable prices, good ROI, min. investments and attractive promotional tool support. Reach us at Call/WhatsApp +91 9216300566 or simply mail your queries or requirements to sales.stelon@gmail.com. Our representative will reach out to you with all the needed information.
Join for Derma Franchise in Tamil Nadu Location 
We offer monopoly-based business along with additional lucrative benefits and offerings because we are one of the top Derma PCD franchise companies in Tamil Nadu. For anyone interested in this particular business sector and desiring to work with the top derma product line, we have opened our doors. You can apply for a franchise in one of the following districts if you want one:
| | | |
| --- | --- | --- |
| Ariyalur | Namakkal | Tiruppur |
| Chengalpattu | Nilgiris | Tiruvallur |
| Chennai | Perambalur | Tiruvannamalai |
| Coimbatore | Pudukkottai | Tiruvarur |
| Cuddalore | Ramanathapuram | Vellore |
| Dharmapuri | Ranipet | Viluppuram |
| Dindigul | Salem | Virudhunagar |
| Erode | Sivagangai | Madurai |
| Kallakurichi | Tenkasi | Mayiladuthurai |
| Kanchipuram | Thanjavur | Nagapattinam |
| Kanyakumari | Theni | Tirunelveli |
| Karur | Thoothukudi | Tirupattur |
| Krishnagiri | | Tiruchirappalli |
As a result, we are covering practically all of Tamil Nadu's districts, including those that were previously listed. So get in touch with us right away if you wish to join the booming pharmaceutical sector. Grab this fantastic franchise opportunity to launch a successful pharmaceutical franchise business in your region!
Top Derma Medicine Company in Tamil Nadu 
The broad selection of products that Stelon Biotech provides was created in response to shifting consumer and market demands. A quality control section within the business examines each stage of the production process, from the procurement of raw materials to dispatch. We have access to cutting-edge manufacturing facilities and a sizable warehouse where a variety of products can be produced and stored. Your ability to reach more individuals will be made simple by working with our high-quality products. Our business manages the following dermatology and cosmeceutical product lines:
Lotion
Ointment
Soap
Facewash
Shampoo
Dusting Powder
Derma Tablets
General Tablets
Capsules
Syrup and Suspension
Powder, sachets, etc.
Great Quality Dermatology & Cosmeceuticals Range
The quality of the product is the most crucial aspect for consumers. Our company's main objective is to offer pure, reliable, and secure skincare products that offer the right amount of care for your skin. Our exceptional team of experts and professionals puts it their all to meet the quality requirements. We are unable to expand our global distribution network because we are abiding by international standards. The whole portfolio we have built has also been certified by the GMP-WHO agencies. Contact us in Tamil Nadu for the best and highest quality items.
Customers will receive the best deal possible from the company, and its employees will enjoy a solid profit margin. For unmet needs in the skincare business, Stelon Biotech makes sure to offer a top-notch, powerful, and efficient assortment of drugs. Due to our competence, we are currently one of Tamil Nadu's leading derma businesses. Without a doubt, Stelon Biotech is the best way to start a Derma Franchise business.
Why Choose Stelon Biotech for Derma Pharma Franchise in Tamil Nadu?
In order to give its partners the best Derma PCD Franchise opportunity possible, Stelon Biotech cherishes their business relationships. belief in the benefits of reciprocity. As they grow with the company, associates receive exceptional support. We operate a pharmaceutical company together with a number of partners, and we are currently looking for additional. We guarantee a large profit margin for all PCD business dealings and give all of our partners the best resources and advantages. Our Tamil Nadu franchise partners get amazing benefits, such as:
Particular monopoly rights
Tools for a promotion that is free
Adaptable investment strategies
A high rate of return on investment
Delivery of the specified goods on time
Derma range refreshes on a regular basis
Additionally, regular rewards and bonuses are given.
Contact Information
Whatsapp: +91 9216300566
E-mail: sales.stelon@gmail.com