Top 10 Haircare Products in India– The most frequent problems include dandruff, dry hair, dull hair, hair loss, and oily or greasy hair. It might be difficult to find a hair care product that works for your hair type, solves your hair problems, and fits well within your budget. The Top 10 Haircare Products in India that have been shown to effectively cure the majority of hair problems are suitable for the various hair types that are frequently seen in India.
You want to give your hair a lot of attention because it is a part of you. Using the proper shampoo for your hair type is one of the simplest ways to take good care of your hair and give it the nourishment it needs. Shampoos that may contain dangerous ingredients should be kept away from your hair. We, therefore, present the Top 10 Haircare Products in India in this post at the highest quality.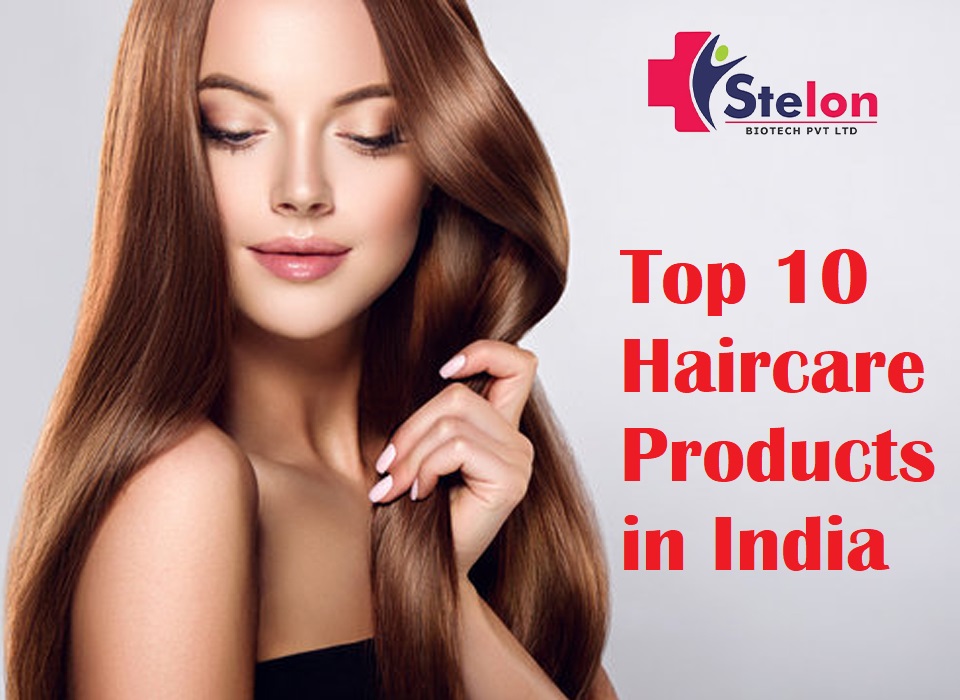 List of the Best Hair Care Treatments in India 2022
The top Indian brands are represented by the Hair Care Products listed above. These shampoos have been shown to be effective for a variety of common hair issues, including dandruff, frizz, and hair fall. In order to assist you in selecting the best shampoo for your requirements, we will go into further depth about these shampoos and share with you the advantages of each of these products.
1. Ketlimac Shampoo Treat Dandruff
Composition: Ketoconazole and Zinc pyrithionevers
Ketlimac shampoo, offered by Stelon Biotech, combines the antifungal medications ketoconazole and zinc pyrithione to treat dandruff effectively. It also soothes inflammation and itching by eliminating the fungi that cause the infection. Shampoo containing ketoconazole and zinc pyrithione is used to treat dandruff and soothe a scaly, flaky, and itchy scalp. It prevents the fungus that causes dandruff from growing. When used frequently, Keto SZ Hair Wash shields your scalp and stops dandruff.
This shampoo is helpful for treating psoriasis.
It worked by preventing the growth of fungus.
It helps treat infections of the scalp and hair.
 
2.Biotique Mountain Ebony Vitalising Serum For Falling Hair
To encourage the growth of fresh, healthy hair, this potent serum contains only pure extracts of mountain ebony, long pepper, glycyrrhizin, and euphorbia trees. stimulates hair from root to tip and gives the scalp a toned, energizing dryness, and irritation-free feeling. Using this serum has undoubtedly reduced hair loss issues. Thicker hair is encouraged to grow by Biotique Bio Mountain Ebony Vitalizing Serum For Falling Hair.
3. WOW Skin Science Onion Shampoo With Red Onion Seed Oil Extract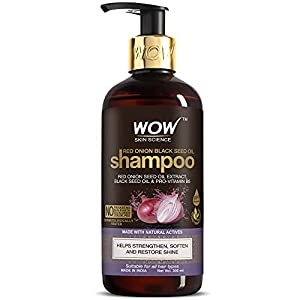 Red onions have long been recognized as being beneficial for healthy hair growth. Red onion seed oil extract, black seed oil, and vitamin B-5 are all found in this shampoo from WOW Skin Science, which supports the maintenance of healthy, lustrous hair. This shampoo is regarded as one of the best chemical-free shampoos since it moisturizes the scalp and gives the roots the nutrition they need.
4. Mamaearth Onion Hair Mask To Reduce Hair Fall
The Mamaearth onion hair mask strengthens hair from the roots, lessens hair loss, and enhances general hair and scalp health. The scalp is replenished by onion oil, which replaces nutrients that have been lost as a result of pollution exposure, extreme weather, and hazardous chemicals found in hair care products. The scalp is cooled, which lessens itch and discomfort. The Mamaearth Onion Hair Mask for controlling hair fall is made of all-natural materials and is free of potentially toxic substances like parabens, mineral oils, silicones, etc.
5. Indulekha Bringha Oil For Healthy Hair Growth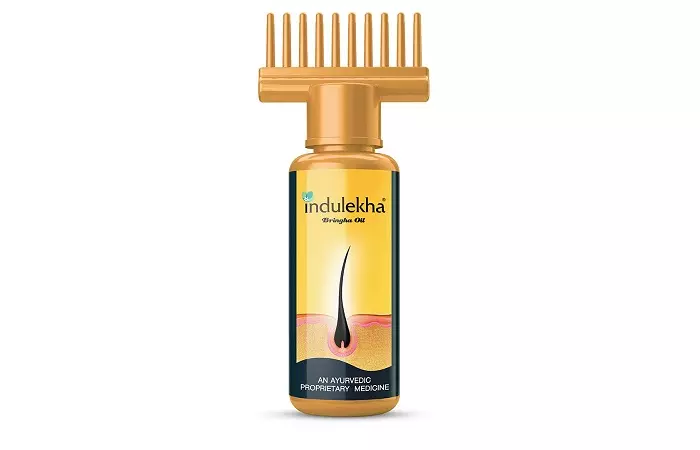 This oil is a combination of the top 11 herbs and essential oils that aid in reducing hair loss and encouraging the growth of healthy new hair. Because of its all-natural ingredients, it is the most popular hair oil in India. Bhringraj, an antioxidant with anti-aging qualities, is a component of Indulekha Bringha oil. While amla, which is rich in vitamin C, boosts circulation to build follicles. Because it contains protein-rich vatadha, this oil thickens the hair while also nourishing the scalp. It includes a simple-to-use comb applicator.
6. Dove Intense Repair Shampoo- For Deep Nourishment
To rapidly heal surface damage to brittle hair while making it smoother and stronger, Dove extreme repair shampoo is created with keratin actives. By deeply entering and shielding the hair from further harm, it revitalizes and strengthens hair strands. This shampoo prevents breakage and mends broken ends while gently cleansing the scalp of debris and pollutants. It can revive the health and shine of colored or heat-damaged hair and is ideal for everyday usage.
7. Livon Serum with Vitamin E
A hair essential for damage prevention is Livon Serum. You'll have silky, lustrous hair since it decreases breakage, eliminates tangles, and regulates frizz. When Livon Serum is administered, you barely notice it because it is made to be so light. It has a delicate scent that was influenced by expensive scents. Anywhere, anytime, Livon Serum provides you salon-quality, ultra-smooth, lustrous hair. Vitamin E, which is present in this serum, is beneficial for nourishing hair. It gives hair a beautiful texture and makes it silky and glossy.
8. mCaffeine Anti-dandruff Coffee Scalp Scrub for Dandruff Control
Pure Arabica coffee and natural AHA are combined to create the mCaffeine Anti-Dandruff Coffee Scalp Scrub. The key to having healthy hair is using a coffee scale scrub. Coffee powder is a natural exfoliant that assists people with normal, dry to oily scalp types to get rid of their dandruff. The Coffee Scalp Scrub is devoid of damaging chemicals, SLS, Paraben, Mineral Oil, and anything else that could be damaging to your hair. This anti-dandruff scrub enhances your showering experience by emitting the aroma of freshly brewed coffee.
9. Himalaya Protein Hair Cream to Control Hair Damages
Himalaya Protein Hair Cream was created specifically for daily use. It is enhanced with organic proteins, giving the hair the nourishment it needs and reducing hair damage. This non-sticky hair treatment successfully addresses a number of hair damage issues, including split ends, frizz, dryness, dullness, and dry hair. Use this cream in place of hair oil to give your hair the nourishment it needs. Chickpeas nourish the hair while reducing breakage.
10. R'Nue Silk & Shine Herbal Hair Wash Nourishes the Scalp
Composition: Reetha, Amla, Jatamansi
Natural hair shampoo R'Nue Silk & Shine Herbal Hair Wash works wonders to moisturize the scalp profoundly. People today indulge in a number of harmful behaviours, like utilizing chemical-based hair treatments, not frequently oiling their hair, putting the incorrect products on their hair, and many more. All of these factors combine and consequently result in issues like hair loss, early greying, dandruff, etc.
Conclusion
We hope that by the time you've finished reading this guide to the Top 10 Haircare Products in India, you'll have discovered the shampoo and serum that work the best for promoting hair growth and addressing hair issues. You can get in touch with us if you need further support, and we'll be pleased to assist you.