How to start a Pharma Franchise Business in India – Pharma Franchise Business in India is a business model where a pharmaceutical company provides permission to the franchisee to promote and sell its products under the company brand name. The franchisee gets the right to use the company's trademark, products, and marketing support to establish and run their business. In return, the franchisee pays a fee or commission to the pharma company for the products sold.  When starting a new pharma business it is important to do research by yourself. You can identify the target market and potential location for your business. Then you need to research product demand, Customer needs and your competition. After that, you can research the franchise provider company.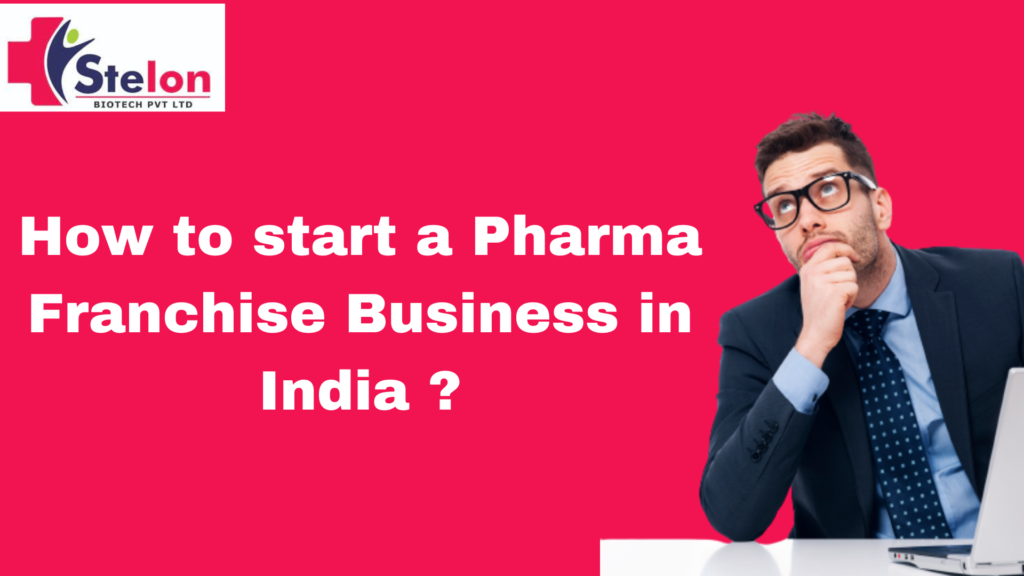 India is a huge country that offers many opportunities for businesses to make a lot of money and lots of people want to start a business because they want to make lots of money with freedom. But, to start a business in India, you need a large amount of money. To fix this problem, it's best to start a pharmaceutical franchise business. Unlike other businesses, you don't need a lot of money to start this business. With only 20 to 30 thousand rupees, you can start your franchise.But, the main question is, How to start a Pharma Franchise Business In India? Today, we will explain to you the detailed step-by-step process of starting a pharma franchise. This blog is helpful for people who want to begin a career in the pharmaceutical industry. 
Step By Step Process to Start a Pharma Franchise Business in India
First, make a list of the molecules or products that you want to advertise and sell.
The research about the PCD Pharma Company that can offer good quality products.
Once you discover the company, inquire if they can give you exclusive rights to operate in your Vacant location.
Then check price lists from at least 4-5 companies to compare their rates, MRP, and range of products.
You can choose your company based on its brand name, company name, net rate, MRP, or terms and conditions.
Before choosing a company, Arrange important documents such as GST, Drug licence, and qualification certificates or experience letters.
If you want to see all the products they have, ask the company to send you a kit with samples of everything they sell, like brochures and other promotional materials.
Once you have chosen the company, ask them to send you an estimated invoice. Once you have paid, ask them to deliver your goods.
Important documents to start PCD Pharma Franchise in India
Drug licence- A drug licence is very important to start and franchise. This document is issued by the state drug control centre. Without a drug licence, you are not eligible for starting and franchise.
GST Registration: Goods and Services Tax registration is very important to start any business. With the help of GST, you can pay your tax easily and avoid legal consequences.
Trade licence: if you want to run your pharma business smoothly so trade licence is very important. This license is issued by the local municipality or panchayat. Without a Tread licence running a pharma business is illegal in India.
Company Registration: If you want to make your business successful so Company registration is very important you can register your company as a Private limited or partnership firm. This document helps to make your business legal existence in India.
Current bank account: To accept your business-related payment you also need a current bank account.  
NOC from the Landlord: When you are starting your business in a rented location, it is important to arrange a Non-Objection Certificate (NOC) from the landlord. This certificate serves as permission from the landlord, allowing you the right to use their property for business purposes. 
Agreement with the Franchisor: Tell your franchisor to provide an Agreement for right to sell their products in the selected area.
Why Choose Stelon Biotech for PCD pharma franchise?
Stelon Biotech is a famous pharma company in India known for selling high-quality products at affordable prices. We have gained a strong reputation by providing the best quality pharmaceutical products in india. Our wide range of product offerings tablets, capsules, lotions, face wash, and more. With our own manufacturing plant, we have the capability to produce medicines in large quantities to meet the demand. Our goal is to make healthcare accessible to all by offering reliable and cost-effective solutions. If you are interested in knowing more about franchises so please call our team at +91 9216300566 and email at : Sales.stelon@gmail.com